Win new business. Maximise revenues. Retain customers.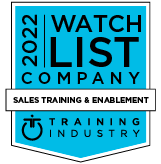 As customer expectations increase and products and services become more commoditised, your sales professionals' ability to become 'trusted advisors' and demonstrate value is key to winning new business and retaining customers.
Sales Leaders, in turn, must possess the breadth of skills and behaviours required to exceed tough targets, achieve higher sales results and motivate sales teams to greater profitability.
Sales Excellence Solutions
All Sales Excellence Solutions can be tailored to your business and designed specifically for your people and your organisation. We also offer a selection of our Sales Excellence Solutions as open courses, that provide an ideal learning environment for individual or small numbers of employees to focus on acquiring the skills they need to be successful.
So whether it's enhancing individual performance or transforming business performance, we have an option to suit you. Contact us for our full range of Sales Excellence Solutions or to discuss bespoke learning solutions.